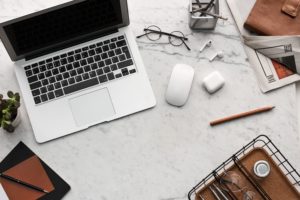 H.A.B.I.T.S
H- Have To's Want To's
Have you ever wondered where the day went? You look up and suddenly it is evening, and the day has seemingly disappeared. How does that happen? Where does time go? Habits are the most difficult to form and the easiest to break, but they are necessary for you to command your day and make sure that you have gotten the most out of it that you possibly can.
So, what are habits? More importantly, what are habits that allow you to optimize your time and complete your goals? Anyone can take command of their day and master their habits. Maybe it is stepping out of the usual routine for a second, or a change of scenery. Let's explore what the letters of H.A.B.I.T.S stand for.
The Letter "H" Stands for Have To's Want To's.
If you are a driven person, there are many ways that you organize your time and the tasks for your day. That may look like a to-do list, or an organized flow of tasks that need to be completed. You look at the things that need to be done that week, that month, and that year and evaluate what you need to do to succeed at these things.
When you look at your to-do list, think about "have to's" and "want to's". What is the most important thing that needs to get done first, and what is another project that you are very excited to work on? Focus on both. Understand that important projects and tasks are important for a reason.
Don't let those "have to" projects overtake your time. Life is about balance so sprinkle in the "want to" projects into your list. The "want to" projects are the things that you have wanted to do for the longest time. It is the projects that allow you to stretch your strengths in new areas or gives you that little dash of creativity within the day.
Balance is key especially with projects. When you make your to-do list, sprinkle some "want to" tasks in among the "have to's". When you do that, it will give you the fuel and energy to complete that list. As a driven and creative leader, who knows what you will create when you have the energy and the time to complete what you have to do and what you want to do!
Effective tools gain you influence in both work and life and knowingly practicing them helps you to be an effective leader in your community. We all strive to be great leaders and to work under great leaders. Growing influence is easier than one might think!