Taylor Swift has been a leader in the music industry for thirteen years now, setting record after record for her chart-topping singles and albums. With the release of "Lover", her most recent album, Taylor has become the first female artist to have six different albums each sell over 500,000 copies in a single week! Her success has not come without criticism, scrutiny, or drama though… Love her (obviously) or hate her, as leaders, we can all learn something about character and commitment from the way Taylor lives her Lifestyle of Leadership. In this post, we'll dive into 4 key leadership lessons that we can learn from Taylor Swift.

When I tell people that I am a huge Swiftie (Taylor Swift fan), I'm usually met by two reactions… "Oh my gosh! Me too! She is AMAZING! What's your favorite song on Lover?" or "Ugh, she just dates guys to write songs."
To which I reply, "I love all the songs on Lover! Especially 'Paper Rings' and 'The Man,'" or "Every songwriter in the history of music writes about love and relationships. Name one artist who doesn't! She just gets flack, because she's the best at it." Tangent aside, Taylor is my hero because of the many ways she embodies leadership.
Grow and Evolve
Taylor constantly reinvents herself every album. When it comes to the look, the branding, the hairstyle, the clothes, the instruments, the way she sings, the word choices or the colors. The look and feel of her first album are different than Fearless, is different than Speak Now, Red, 1989, Reputation and Lover. She's been able to maintain a decade and a half as a household name in a competitive industry by progressing.
As leaders, it's our responsibility to learn from our experiences, successes, and mistakes, to improve our craft.
Own It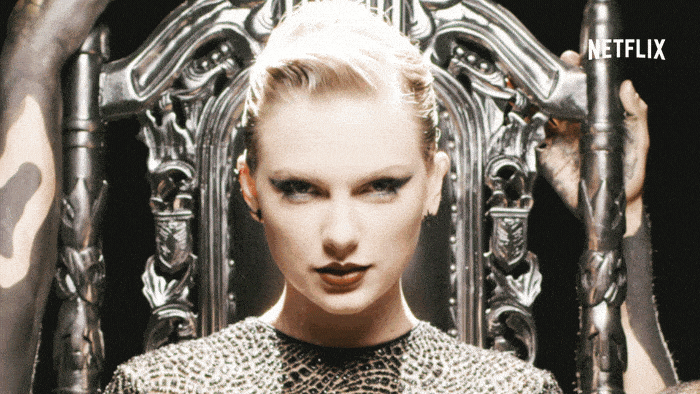 When she was criticized for being a revolving door for boyfriends in Hollywood, she turned it into a song called, "Blank Space". When millions of Kanye and Kardashian fans called her a snake and flooded social media with the slithering emoticon, she turned the animal into a million-dollar franchise and sell-out tour. The Reputation tour featured a 60-foot-tall snake called Karyn and she set the record for the highest-grossing domestic tour (beating out the Rolling Stones).
Sometimes when people take a stab at us, the best thing to do is just embrace it. People often say things for a negative reaction. When we react the opposite way than what they're expecting, we take control of the situation.
Speak Up and Speak Out
When a former radio host sued her for damaging his reputation, Taylor Swift counter-sued him for $1 for sexually assaulting her. And won. When she felt she wasn't being fairly compensated by Spotify, she removed her entire music library from the platform. This caused the entertainment industry to reevaluate the process for paying artists. When she noticed there was bullying of LGBTQers at Pride parades, she wrote a song about it, vocalizing her support of the Equality Act. She stood up for women's rights in her recent song, "The Man". She's also been vocal about her song masters being sold to a man who supported people who bullied her. Now she's re-recording her albums. She is unapologetically unafraid.
The next time you're faced with something that doesn't seem fair, I encourage you to pause for a moment. Think about how your response can help you take control of the narrative and turn it into something empowering. Whether you've received an email from your boss that upset you, argued with a coworker, or you felt like someone was disrespecting you, stand up for yourself and others.
Build a Community
When it comes to music, Taylor is a class-act! She can sing, play instruments, invent melodies and write songs. It's the business side where she really steps up though. She knows how to build an experience and community around her music. Whether she's leaving Easter Eggs in her music videos, collaborating with other celebrities and influencers, or donating to causes she cares about, every move is carefully calculated. When it comes time for her to release new music or a new brand deal, her army of fans becomes her word-of-mouth marketers.
People often-times mistake leadership for management, thinking it's an isolated and lonely road. Leadership is actually quite the opposite. As a leader, you should have a group of supporters around you that help lift each other up.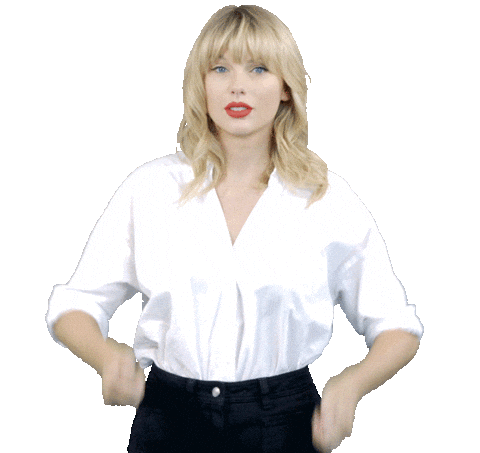 So whatever opinion you have of the global luminary, numbers and facts don't lie. Taylor Swift is a leader, through and through and embodies character and commitment to her work. If we take these 4 leadership lessons from her, we too can be stronger in our leadership and live a Lifestyle of Leadership.
I know I'll forever be a grateful Swiftie cheering her own as she continues to conquer the music industry!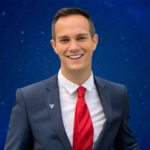 Bryan is the Creative Lead of TEAMTRI, meaning he oversees media and video production projects, animations and conference graphics. He is an avid-hiker, adventure seeker, storyteller and wannabe Instagram influencer. Prior to TEAMTRI, Bryan worked as a television reporter. He has won Emmy, DuPont and Murrow awards for his work in broadcast news. He hopes to publish a book and is proudest of living a life in sobriety.