It was never more evident to me than Sunday, January 26, 2020 that our lives matter and have impact far beyond what we may ever realize or comprehend. I was in the middle of a family brunch enjoying a sunny Oklahoma day and great conversation when the "Special Report" flashed across the screen: "Kobe Bryant died in a helicopter crash". The room fell quiet. Conversations paused. Over the next few minutes, sorrow, disbelief, and deep sadness deepened with each news update.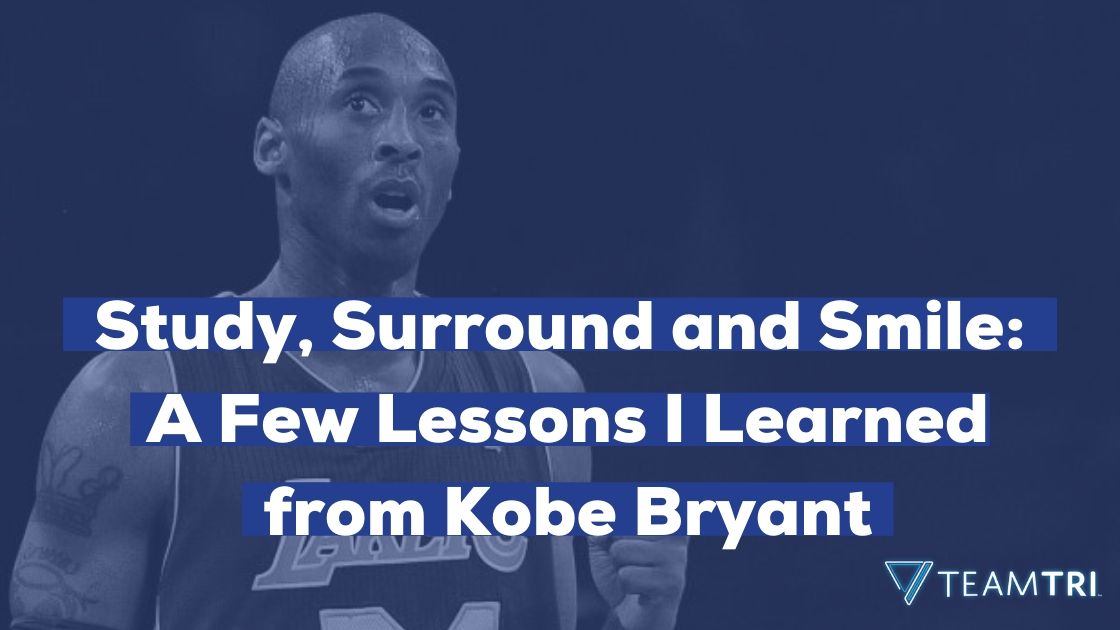 Reflecting on Kobe's Impact
It was fascinating to see how a 41-year-old retired LA Lakers basketball legend impacted everyone in the room from thousands of miles away. Men and women, boys and girls, multiple generations and nationalities—all processing different threads of shock and grief. Many around the world united in reflection and remembrance of how one life had impacted so many people in so many profound ways.
As I was reflecting on Kobe's life, I couldn't help a trip down my memory lane to think about how this legend had impacted my life. I had just moved to Orange County right before Kobe joined the Lakers. I was finishing college and had started our little business in my Grandma's garage. Each morning when I woke up, I was greeted with the print editions of the Orange County Register and LA Times. My Grandma loved keeping up on the news and especially Southern California news. Even though she was not a sports fan, she was a fan of people living their dreams. I'll never forget the day she put both front pages of the newspapers in front of me and said, "Tell me about this young man Kobe Bryant, he seems very special."
Very special indeed. This was very early in Kobe's career when the buzz was all about how a kid could go straight from high school to no less than the legendary LA Lakers. Over the next 12 years, the world watched a boy become a man and the man become a legend. From his journey, we learned that maximum impact happens when you're "all in" on your special calling.
Related: Remembering Kobe Bryant: Leadership Lessons from the Locker Room
3 Leadership Lessons from Kobe Bryant
As I reflected on how Kobe impacted the world, these are a few of the hundreds of lessons that inspire me and that I highlight as I train other leaders on how to live out their Lifestyle of Leadership, and that I'm thankful #8/#24 lived out for all of us to learn.
Related: Explained: Our Guiding Values & Lifestyle of Leadership
Studying Hard Will Pay Off
Kobe said, "Studying game film is how the best get better". In an athletic world of conditioning, practice, and nutrition, he knew that sharpening your mind is just as important. Studying yourself, your opponent and the game itself. Whether you're a parent, preacher or presenter, a CEO, creative artist, or a counselor, studying your profession and your equivalent of "game film" is how the best get better.
Bonus: Studying up will also help you create a game-winning routine to help you succeed.
Who You Surround Yourself with Matters
You may be like Kobe and have all the talent in the world. At the end of the day, it still takes a team to win. Who you are surrounded with in every circle of influence matters. From family to friends, from team to organization to community—it matters. Kobe was not afraid to call others up, including himself, when the environment to succeed needed to be improved. It's as if he knew time was short, that it would someday end, and every game was one more you'll never get again. With that, he expected that everyone made their contribution count every day.
A Smile Can Make All the Difference
I'll always remember Kobe's smile. Generally speaking, most people can smile and smiling makes everyone look better. However, Kobe's smile was like his life and basketball game, he did it at an elite level. His smile was contagious. It was a mix of triumph and joy, peace and happiness, enjoyment and a soul with a full spirit. You could see his smile get even stronger over his career with championships and marriage. Even more so when he became a dad and moved into retirement.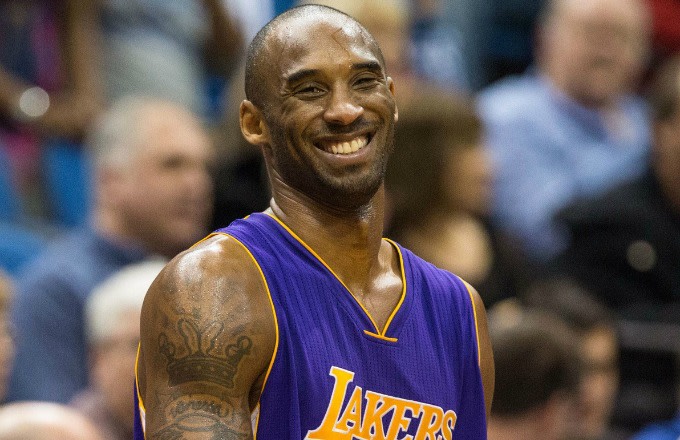 Sure, Kobe had painful physical and public setbacks. However, he always pursued life after those moments to get back to the status of smiling. I never heard him say it, but I saw him live it out in his life, "Do things in such a way with such people with such style that the only natural response is a smile."
Related: 9 Strategies to Help Us Excel in High Pressure Playoff Moments
Thank you, Mr. Bryant, for all the smiles you've given us for so long. I'm thankful to have lived in the time of Mamba. More so, I'm thankful I'm surrounded in a world made better by your play on and off the court. We'll continue to study your life as we examine our own so we can become even better at our special callings.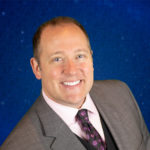 For the last 25 years, Ryan Underwood has studied, practiced, and delivered powerful tools that have helped organizations expand their leadership potential, capacity, and influence. Whether it's The White House, Congress and federal/provincial agencies; schools, nonprofits, and NGO's in India and Ugranda; or Fortune 100 companies and small businesses, Ryan and his colleagues deliver leadership principles that are portable across every industry sector to grow organizational health and transform leadership from the inside out.